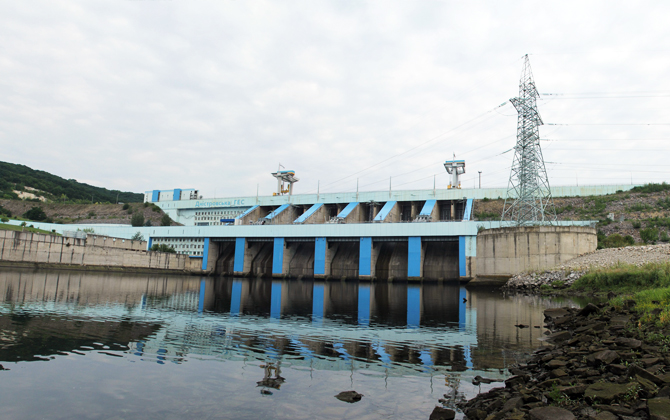 In 2005-2008, SFTC Ukrinterenergo rendered a complex of services for upgrading of hydraulic turbine speed governors at Dnistrovska HPP. OJSC Ukrhydroenergo was the Customer to this project.
Jointly with SFTC Ukrinterenergo, Andritz Hydro GmbH, Austria and CTJSC NPP EGP Regulator, Ukraine took part in this project's implementation.
Total project cost was more than UAH 5.5 million.
In the framework of concluded contracts and agreements the main equipment was delivered to Dnistrovska HPP from Austria, the technical documentation and software was developed, the Customer's operational personnel was trained, the contract supervision and commissioning services were provided, and the digital turbine speed governors were put into operation at six hydraulic units.